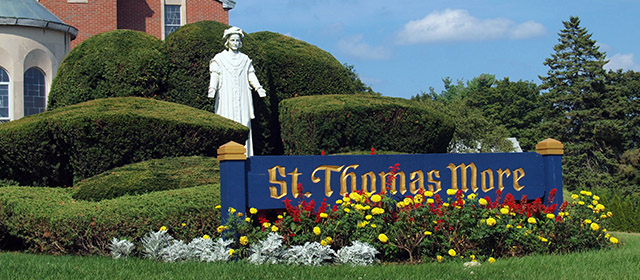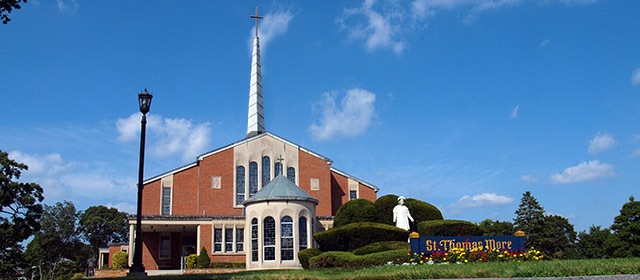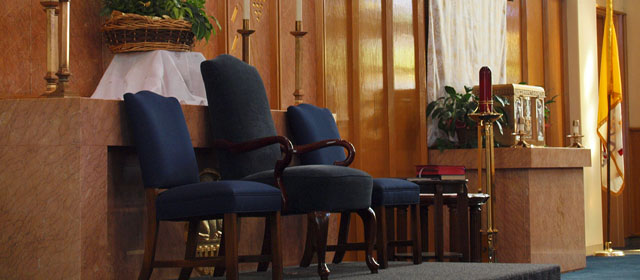 Welcome

Dear Parishioner,

I would like to welcome you to St. Thomas More Church. I am happy that you have chosen this parish. Please introduce yourself to me.

St. Thomas More Church has a Parish Pastoral Council and a Parish Finance Council and many ministries and activities.  They include Adult Choir, Children's Choir, the St. Thomas More Dinner Club, Faith Formation/Religious Education, Altar Servers, Lectors, Funeral Ministry, St. Vincent de Paul Society, Decorating Committee, Prayer Shawl Ministry and the St. Thomas More Retirees Club.  Hopefully, you will be interested in becoming an active member of our parish and will find one of them of interest to you. If you would like to find out more about any of these vital ministries or activities, please contact me at the Rectory at 508-673-7831. I would be happy to give you further information on them.

As a member of the parish you may wish to be placed on our mailing list and will receive parish mailings. Also, you may want to be assigned budget envelopes. The budget mailing company we use will assign you a budget number and will send you your packet of envelopes every other month. By using the budget system you will receive a year end contribution statement to be helpful for tax reporting purposes.

Again, I welcome you to our parish family.

Peace and Blessings,
Msgr. Edmund J. Fitzgerald

Help Catholic Charities!
Mission Statement
St. Thomas More Parish is a welcoming community of faith. We are called to reveal the love of Jesus through worship, sacraments, faith formation, outreach, service, education and the stewardship of our God given gifts. We strive to create a legacy of faith with a special love for the Eucharist welcoming all to be "people of the Church".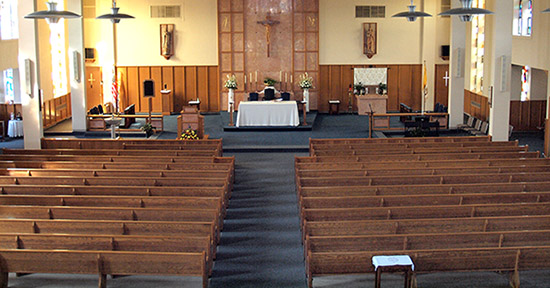 Advisories
Here you will find last minute cancellation notices due to inclement weather or schedule changes. Also, any other parish or Religious Education Class announcements below.
Our Mass Schedule:
Saturday Vigil: 4:00 PM
Sunday: 8:30 AM and 11:00 AM
Monday - Thursday: 8:00 AM
Rosary:
Monday - Thursday:
Before the 8:00 AM Mass