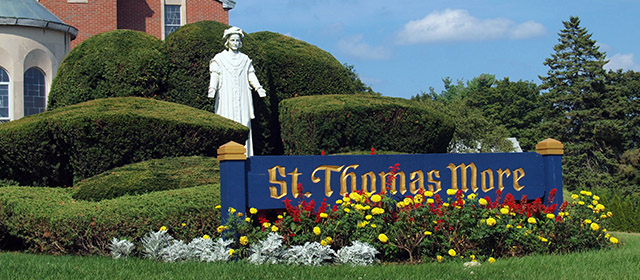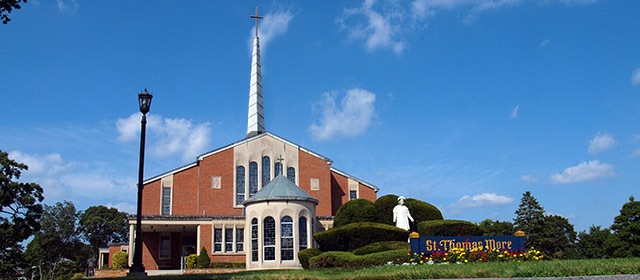 Welcome

FAITH FORMATION REMINDER

If you are planning on participating in our Faith Formation program for the 2021-2022 school year, please return completed registration forms as soon as possible. To help us finalize our calendar, class lists, and book orders, registration forms are due by Sunday, October 3.

We will be accepting new and returning registrations this Sunday, September 26, in the lobby of Saint Thomas More Church following the 9:00 Sunday Mass. You may also drop your forms in the collection basket at any of our Masses or drop it by the parish office mail slot (at the front door of the St. Thomas More Rectory).

Grades 1 & 2 will begin on Sunday, October 17.
Grades 3, 4 and 5 will begin on Sunday, October 24.
Grade 6 will begin on Sunday, November 7
Grade 7 will begin on Monday, October 25
Grade 8 will begin on Monday, October 18
Confirmation (Grade 9) will begin on Sunday, October 24

Class calendars will be distributed at the first class for each grade level.

We are still in need of catechists (teachers) for our program. Training, resources, and support will be provided! Please consider sharing your time, talent, and faith with our young people! If you can join our team, please contact the parish office.

---

Mass Information

Because of these protocols and the use of one church, we have temporarily adjusted the weekend Mass schedule. The schedule is as follows:

Mass Times – Saturday Vigil 4:00pm. Sunday 9:00am
Rectory Office Hours Monday – Friday 8:30am to 3:30pm

---

This Week's Celebration of Mass

Photos of the installation of our new statue of the Blessed Mother, and St. Thomas More.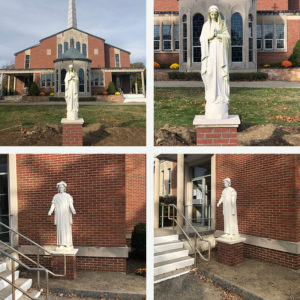 ---
Mission Statement
St. Thomas More Parish is a welcoming community of faith. We are called to reveal the love of Jesus through worship, sacraments, faith formation, outreach, service, education and the stewardship of our God given gifts. We strive to create a legacy of faith with a special love for the Eucharist welcoming all to be "people of the Church".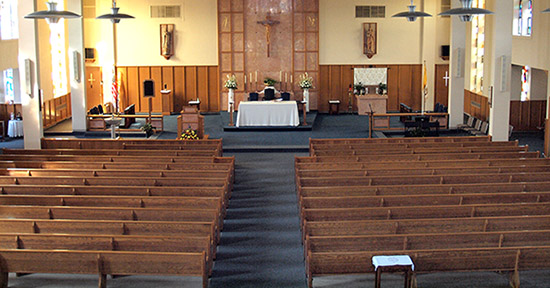 Advisories
Here you will find last-minute cancellation notices due to inclement weather or schedule changes. Also, any other parish or Religious Education Class announcements below.
Please read the following statement by Bishop Da Cunha concerning the suspension of masses throughout the Diocese of Fall River.